Archives of Genesis8 Amstrad Page from 1999 to 2019 about web site
Interview of Batman Group by Homebrew Legends
-
Six new game tests on CPC Game Reviews
-
A preview of the new look of Amstrad.EU by Tarodius
-
Amstrad.EU new look soon
-
Write on your agenda to be free for the Friday 12th April at 21h00 (french time) to see first hand the twitch channel of Passion Jeux Vidéo TV for checking at the new look of Amstrad.EU.
Another Amstrad CPC birthday cake, this time for Xyphoe
-
After NoRecess's birthday cake, it's the turn for Xyphoe to receive a nice cake made by Mrs Xyphoe for his anniversary.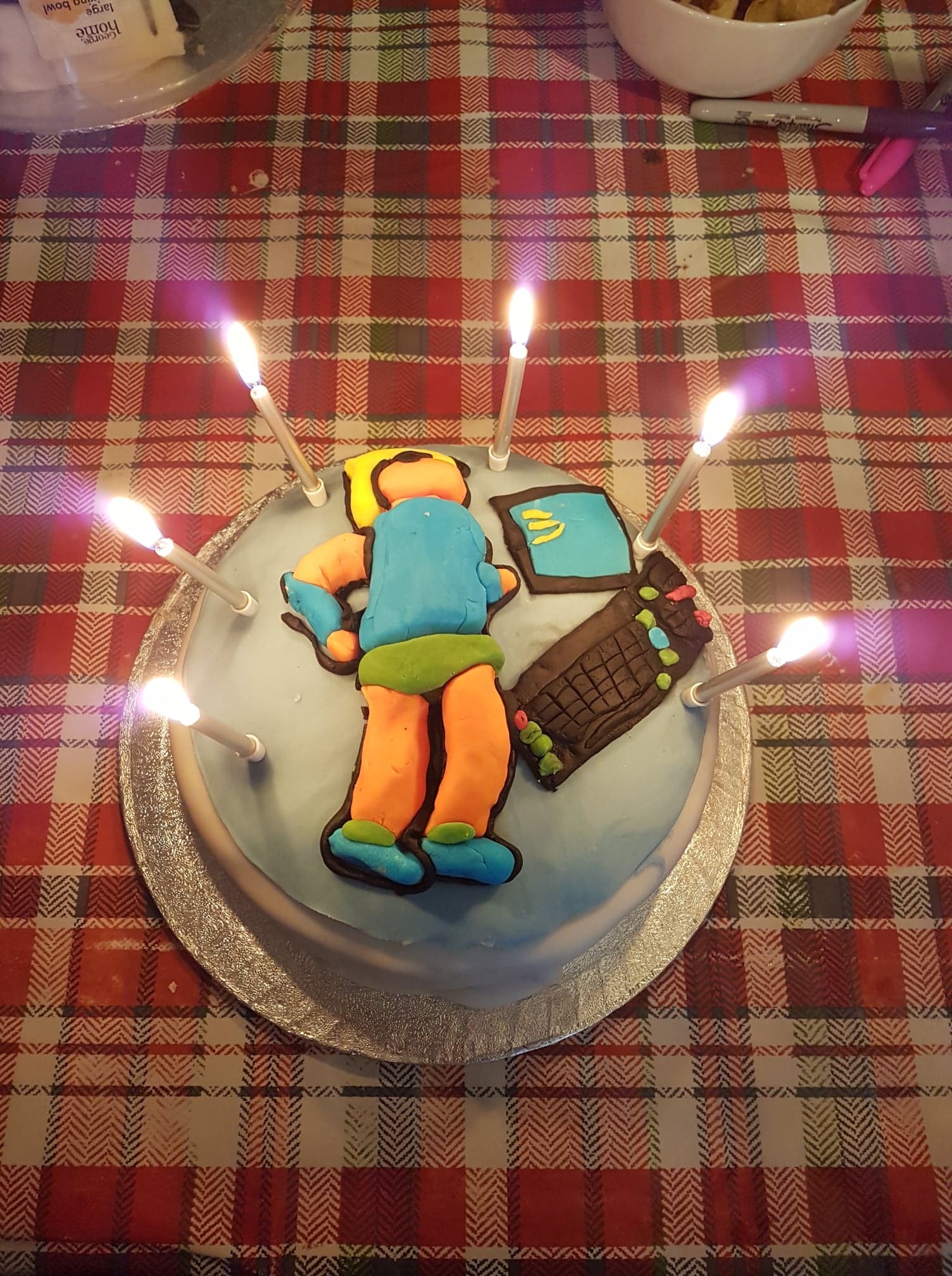 I wish you all and also to your loved ones a happy new year 2019, good health, and long life to our Amstrad CPC, PCW, NC...
A 32 years old bug in The Trap door, fixed by Nicholas Campbell, video by Novabug
-
https available for all genesis8bit domains
-
I just changed a problem which existed since a moment for all accesses from a domain different than genesis8bit.fr (genesis8bit.com for example). It's now correct for all domains, your internet navigator wont complain about a bad certificat.
Use of flipping 15 years later for the better by Sylvestre (Sucres en morceaux)
-
Memory Full, the memory of the Amstrad CPC demoscene get some Push'n Pop content
-
Memory Full got a few days ago the authorization to put some content of the defunct site Push'n Pop on theirs.
It means for example interviews (No Recess, Voxfreax, Batman Forever team, Fano, Lotharek and Jeff, Wake Up! team, Ronaldo) and technical stuff (Zoom initiation, La genèse du Starkos).
Applications for the 14th The Apprentice show with Lord Alan Michael Sugar till 29th January
-
Emmanuel Viau, creator of ERE Informatique, honorary member of MO5, some history and video
-
I wish you all a good and happy new year 2018. Good health for all you love. And also a year 2018 as rich as it was in 2017 for the Amstrad CPC, new programs, new hardware.
Merry Christmas 2017 to all and a lot of new Amstrad CPC programs under your christmas tree.
Amstrad CPC streamers on Youtube ? One more with Roudoudou
-
With the CRTC3 demo by Roudoudou (but also by Futurs, X-men, Karbonik prod, Résistance and Morzienda), I discovered that he was also streaming Amstrad CPC content. I let you look for it by yourself.
For more news, Go to home page