An Amstrad PPC 640 with a LCD color screen and a Gotek
-
I did just buy an Amstrad PPC 640 (sold starting 1988) on french site le bon coin. It's a PC weighing 6 Kg, with a green monochrome screen, a real standard keyboard, 640 Kb (no EMS/XMS), a NEC V30 (8 Mhz) replacing the 8086 found in PC 1512 or 1640, two 3,5 disk drives, a 2400 bps modem (v22bis, v23), printer and serial ports, a standard MDA/CGA/EGA video port, a port to connect a PC 1512 or 1640 screen and two extension ports. It runs msdos 3.3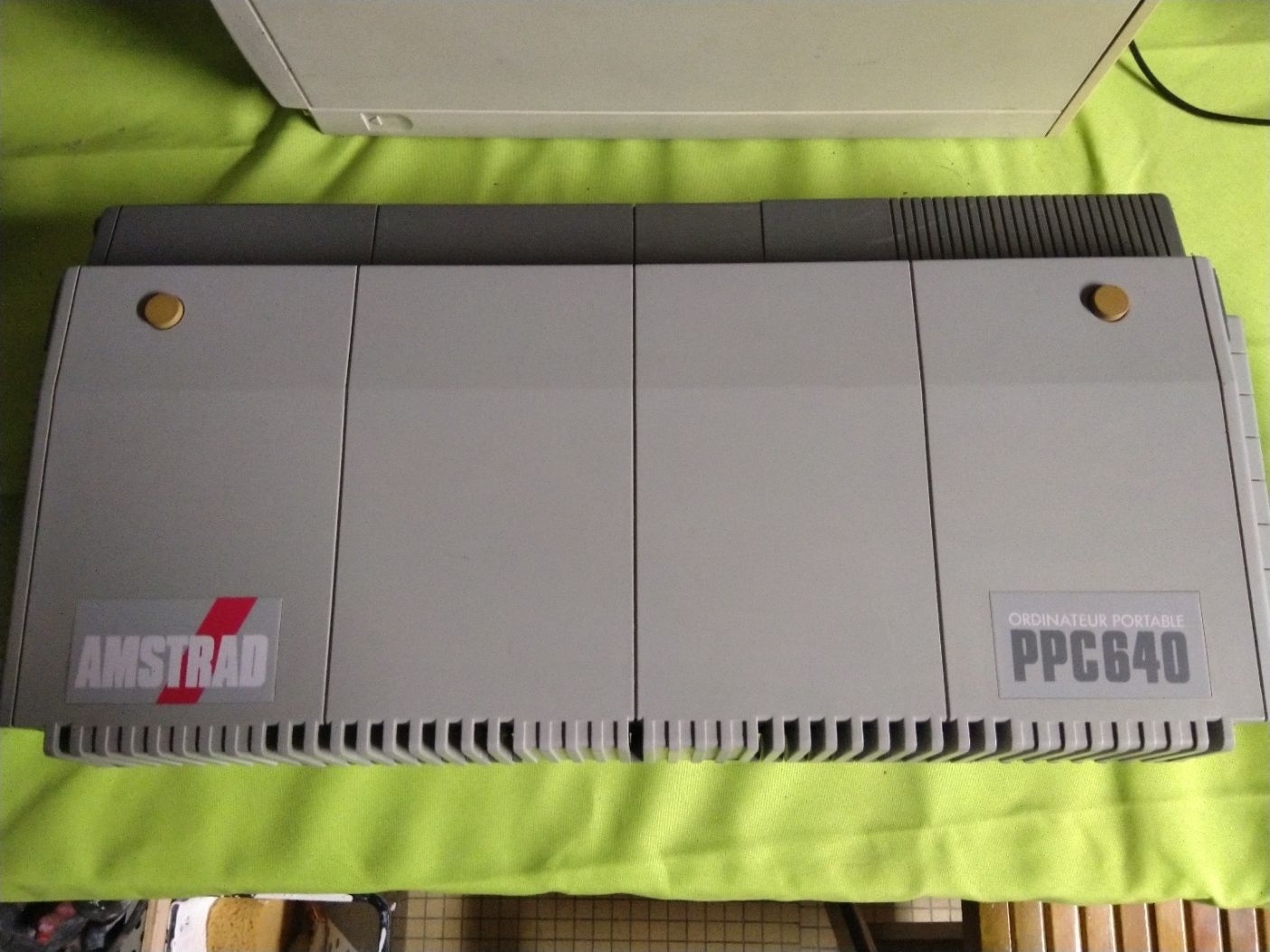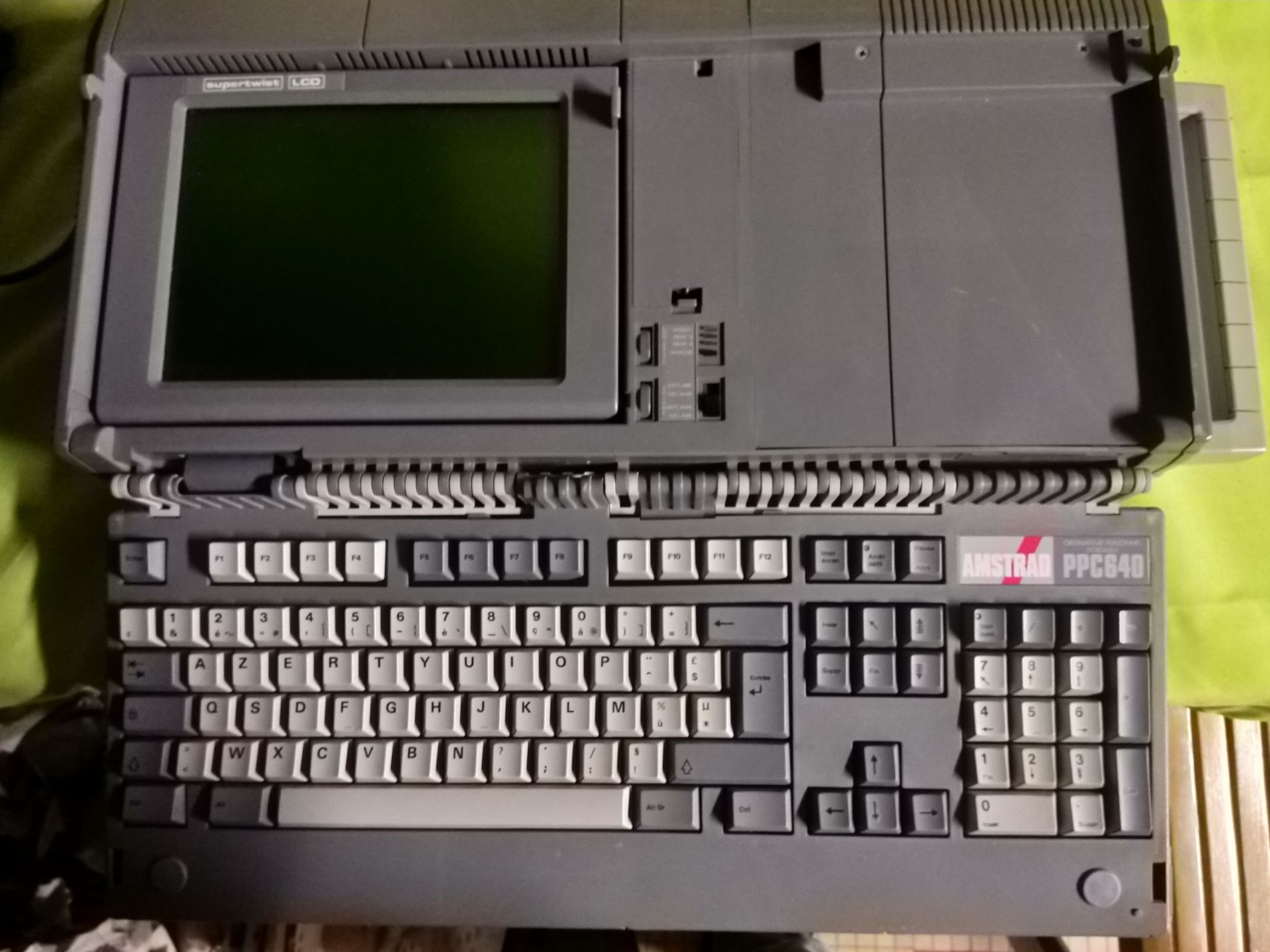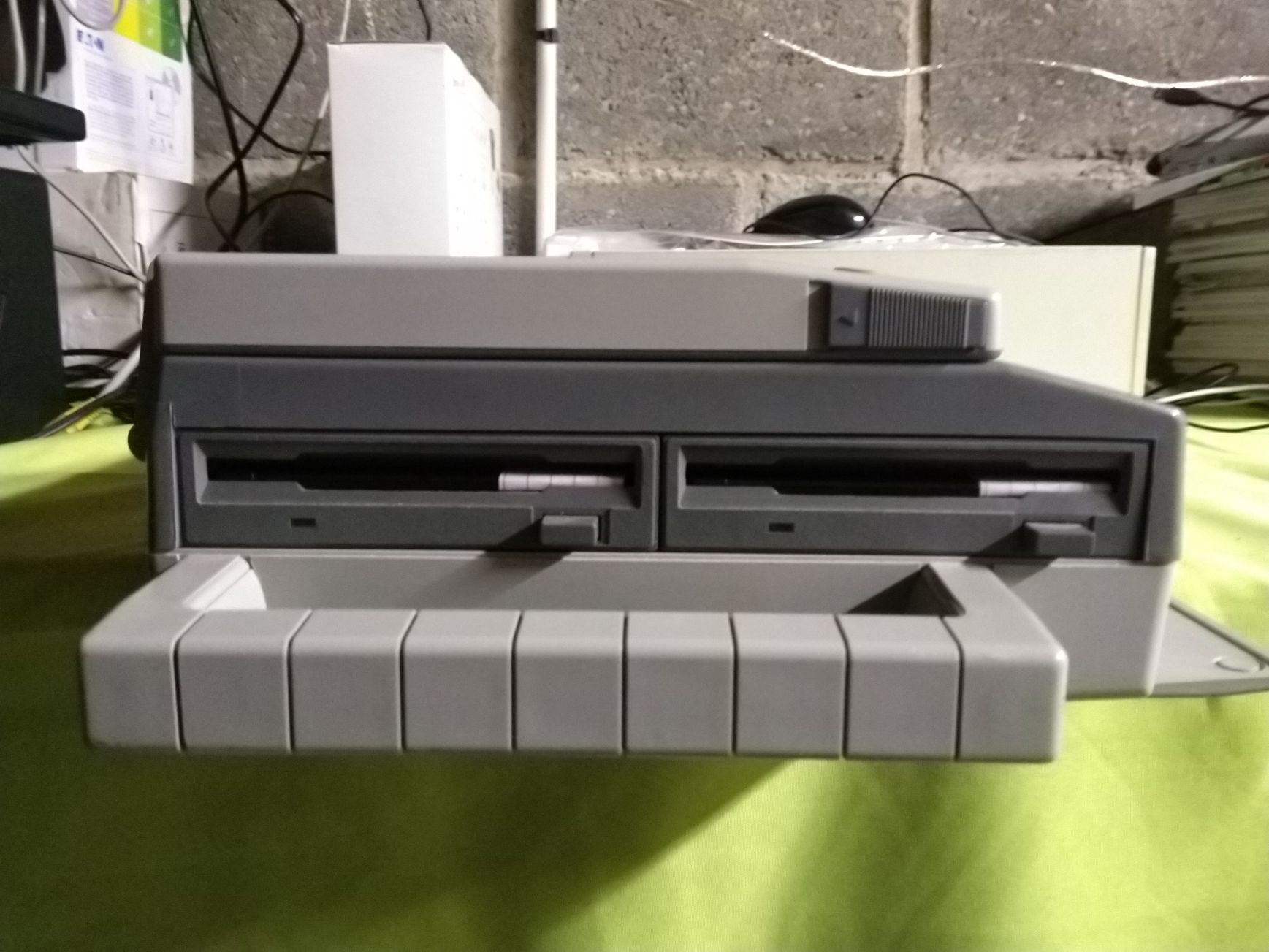 And tonight I am reading on CPCWiki (link below) a quite nice information linking to Hackaday about a modded Amstrad PPC 640 by Retrohax.
He changed one of the two 3,5 inch disk drive with a gotek, but he especially replaced the green monochrome LCD screen with a color screen (coming from a television set) using the MCA2EVGA available on Serdashop. The MCA2EVGA isnt visible as it is now in the room where you could put 1O C size batteries to run the computer (about 1 hour of autonomy).
But even without changing the screen, the MCA2EVGA can be used to connect a VGA screen with the video port at the back of the PPC 640. Doing this you wont need to look for an Amstrad PC 1512 or an Amstrad PC 1640 whose screen can be connected to the PPC 640 for the video (dont forget to change the switches at the left of the PPC) and bring him electricity at the same time, avoiding using its own alimentation.