---
05/31/99
---
New NC100em emulator version, get v1.0 by Russell Marks, an Amstrad NC100 emulator for Linux (svgalib, X, tty). It supports both the ROM software and a free CP/M-like replacement OS `ZCN', tar.gz inside. Anyone skilled enough to compile it for MSDOS ?
Soundtrakker, the official page of Sountrakker 128 now freeware (includes editor and compiler) and a Soundtrakker v1.x and 128 Ko sound library.
---
05/30/99
---
New links added, go to :
---
05/29/99
---
The Balrog, an homage to the Amstrad adventure scene by Stuart Whytes who wrote for more than three years the Balrog adventure column for Amstrad Action.
Amstrad CPCKey, with CPCKey it is possible to connect a MF-2 keyboard to a computer of the Amstrad CPC series. It contains a small Z80 system to translate the MF-2 keyboard codes to the CPC keyboard matrix. Its main purpose is to solve the keyboard problem if you want to put your CPC into a bigger case, get CPCKey v1.0 here.
---
05/28/99
---
Get Joyce v1.33 for DOS by John Elliott, an Amstrad PCW emulator for DOS, there is also an unix version on John's PCW homepage. This new DOS version has bug fixes and lost serial port support to avoid some problems with locking memory. There is also a MAC port of Joyce here by Richard Bannister, but it hasn't been updated since a moment as the sources were lost.
Tim Rieman updated its web page, he is the author of DIC (Disc image copy) for copying CPC disc to PC with the parallel cable, you will find also hardware informations on his site.
---
05/24/99
---
I added the subscription prices of Amstrad Live on the A.F.C. page.
Two new files added : The Radical Collection volume 1, Rob Buckley's stunning platform game Fluff (6128 Plus only), the enjoyable Ball Bearing, and a demo of shootemup Masters of Space and The Radical Collection volume 2, Two more ex-commercial games from the Radical Software vaults: this time futuristic racing sim Star Driver and the excellent Light-Force clone Masters of Space, by Stephen Lond Davis.
Link updated, go to WACCI, an U.K. Amstrad CPC paper zine.
Link updated, go to Merline-Serve where you will be able to buy Amstrad CPC hardware but also Spectrum, C64 and old PC hardware. Recommended by the defunct U.K. newspaper Amstrad Action and the still living fanzine Wacci.
Amstrad CPC Nostalgia, sells a CD with all nvg site and some C64 files.
---
05/23/99
---
New links added :
A new graphical map added for Get Dexter (Crafton & Xunk) made by John Girvin (see below).
Get Arnold for JAVA : arnoldj.zip, the first Amstrad CPC emulator to work in an internet browser.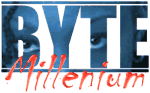 The meeting 'Byte 99' or 'Byte Millenium' will be at Marck (at 10 km of Calais) the 27, 28 and 29 august in the sport complex. The price will be 150 FF (about 15 pounds). Go to Cocoon System site which organize this meeting (only in french, they just create the site).
---
05/22/99
---
Quasar 16 is out, go to their site to order this good french paper zine.
I submitted the site for the CPC ring, it won't work until I will be accepted in the ring.
---
05/21/99
---
If you don't have already STSound, a CPC music replayer for DOS and win9x (also Amiga, Atari, SPectrum), go on Leonard web site.
---
05/20/99
---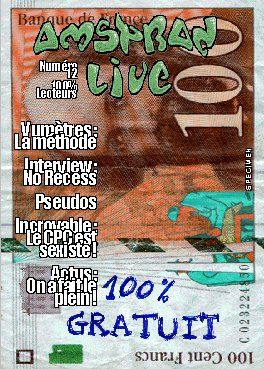 Amstrad Live issue 12, the french paper zine written by A.F.C is out.
---
05/17/99
---
There are a few informations on the A.F.C. page, more infos later.
Arnold for MACos preview v1.0, conversion by Richard Bannister, an Amstrad CPC/CPC+ emulator, .SIT.HQX inside
Ze meeting 95, a french Amstrad CPC demo (1995), 1 .DSK
---
05/16/99
---
Chany Dream demo 5, a french Amstrad CPC demo
CPCE v0.4, a spanish Amstrad CPC emulator by CNGSOFT, author of the CPCE emulator).
---
05/15/99
---
Absurdity, a commercial Amstrad CPC games by Cobra Soft, now freeware.
Ecstasy, Ecstasy volume 1, an Ebola/Mortel coproduction, a french music pack for Amstrad CPC (1999), 1 .DSK
---
05/14/99
---
Rebellion, a demo made by Rebels in 1995.
---
Before 05/14/99
---
RTS, a french Amstrad CPC demo made by Jack during summer 1998 (nice demo)
20, 21, 22 fevrier 1999, a french Amstrad CPC demo by Eliot of Benedection, with CPC+ features, february 1999
CPC-IP v0.02, an IP stack for Amstrad CPC by Mark Rison, go to CPC/IP web page
Negademo, XM music file of the negademo part of 'The Demo' by Logon System
Hitec C v3.09, a CP/M C compilator by Hitech
Quasar 14 and Quasar 15, two issues of Quasar, a good french Amstrad CPC paper zine with technical articles about programmation (CPC+ for example)
Please follow this link to read the archives of the past months